Highlands Myanmar Tour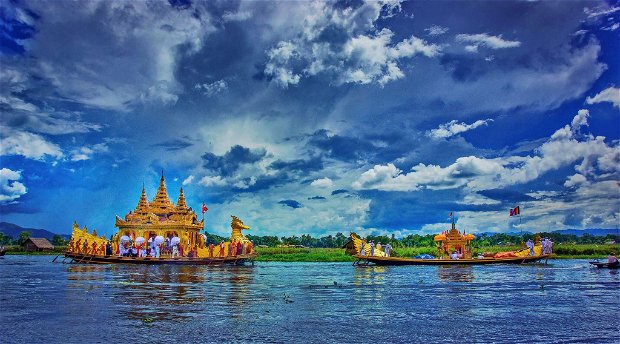 Get off the beaten track in Myanmar's Highland destinations - Inle and Loikaw,
Gallery
Itinerary
Day 1: Arrival
Yangon Sightseeing

Sightseeing
Since "Yangon" was colonized by the British as early as 19th century A.D, you can discover the ancient British architecture at the antique buildings within downtown Yangon. Some of them are already recognized as UNESCO Heritage. Discover the magnificent Shwedagon Pagoda, the landmark of Myanmar. Myanmar is a country with people of different religions and thus it would be interesting for you to witness the coexistence of diverse religious buildings such as Temple, Mosque, Church and Pagoda, in a same place in the heart of downtown Yangon. You will also enjoy Myanmar food which is just like a fusion of Indian and China foods as Myanmar is existing between these two big countries.
Day 2: Yangon - Inle Lake
A traditional boat tour in Inle Lake

Leave for "Heho" by morning flight and proceed to Nyaung Shwe (28 km) where the famous "Inle Lake" is. It will take about one hour drive by car. Start your unforgettable private boat tour in the Lake leading to the islands and lakeshore villages to see the floating gardens, water hyacinth, the leg-rowing "Intha" and colorful floating market. Explore silver-craft shops and lotus weaving villages to discover the delicate creation of silverwares and unique techniques of lotus weaving.
Day 3: Inle - Loikaw
Community Based Tourism in Kaya Villages

Take a soft trek and visit to the native villages of Kayan people. Enjoy a moderately challenging trek at Pemsong Village to find various edible plants and herbal medicines in "Jungle Larder" along the way. Meet with Karan people to exchange a few words of their language and interacting with these fun-loving and artistic people.
Day 5: Loikaw - Yangon
Day 5: Loikaw - Yangon
Yangon Departure