Mandalay Art Tour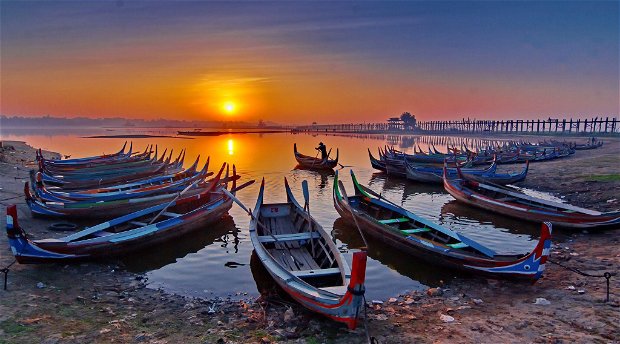 See the artistic side of Myanmar's last Royal Capital.
Gallery
Itinerary
Day 1: Arrival
Mandalay Sightseeing

●     Sightseeing
You will be exploring the Mandalay Royal Palace of late Myanmar Kings and feel the majestic atmosphere of monarchical rule of last Myanmar Kingdoms in the heart of Myanmar, Mandalay. 
In the evening, Mandalay Hill will be your destination to indulge yourself with the panoramic view of Mandalay City under the rays of the setting sun. Photos taken from Mandalay Hill to the surrounding areas with tropical landscapes will be valuable assets for your future painting projects at home. Birds Eye view on the skyline of Mandalay City and the magnificent Royal Palace will be the unique subjects for your drawings.
Day 2: Mandalay - Pyin Oo Lwin
Outdoor Drawing in the gardens of Pyin Oo Lwin

●     Sightseeing and Outdoor Drawing
After your breakfast, you will be leaving for Pyin Oo Lwin(66 km, two hours' drive by car), also known as City of Flowers, a small town on a hilly region with a nice cold weather just two hours' drive from Mandalay. The town, named for Colonel (later Major General) James May of the 5th Bengal Infantry stationed there in 1886, served as the summer capital during the British administration. Along the way, you can feel the changes of temperature and surrounding environment as Pyin Oo Lwin situates at at an elevation of about 3,450 feet (1,050 meters).

By arriving there, you can enjoy the gardenic beauties of the town and its panoramic neighborhoods. Feel the weather different from Mandalay, see the historic British colonial style buildings, touch the living style of various native people comprising with Myanmar, Shan, Pa Oh, Indian, Gurkha and taste their local foods.

After your Lunch, enjoy outdoor drawing within the beautiful town Pyin Oo Lwin together with native artists to be a pleasant experience for your lifetime. Beautiful botanical garden, mountain landscapes and old colonial style buildings will be attractions for your paintings. Our Art Tour program is designed to contribute to the community development of Art industry in Myanmar by acquiring international exposure and generating income to the stakeholders of the industry. Our ideal concept of outdoor drawings for you together with local artists is to widen your social network in art community, to explore the style, skill and perception of Myanmar artists, to do friendly discussions and to exchange ideas and concepts.
Day 3: Pyin Oo Lwin - Mandalay - Amarapura
Outdoor drawing session at the romantic "U Bein Bridge"

●     Study Tour on local weaving houses and Outdoor Drawing
After your breakfast, you will be coming back to Mandalay and proceed to Amarapura, a small town down south of Mandalay, that also used to be a royal capital, with a distance of one hour's drive by car. It is a town with traditional  weaving houses and you are going to discover the unique way of weaving by local people.

Again, under the evening sun, enjoy outdoor drawing to capture the amazing beauty of U Bein Bridge, the longest teak wood bridge built 200 years ago.

After the dinner, you will be enjoying a traditional entertainment at Minther Theatre, that exhibits a series of short dance pieces in lavish traditional costume. 
Day 4: Mandalay - Yangon
Myanmar Traditional Tapestry and Gold Leaf Production

●     Outdoor drawing and Study Tour on Tapestry and Gold Leaf Production Houses
After your breakfast, you will be enjoying outdoor drawing, capturing the unique view of ancient city together with native artists.
After your lunch, you will be on your sightseeing tour to explore the uniqueness of Traditional Myanmar Tapestry and the production of Gold Leaf that is to be offered to God Buddha as per the religious belief of Myanmar Buddhist Community.
●     Departure for Yangon
Day 5: Departure
Yangon Departure
●     Free and easy and departure